WISDOM
OF THE UNKNOWN
Irena Taskovski
(UK/Indie/Bosna)
20.10.2019
PRAGUE
5RHYTHMS OPEN EVENING
"Wisdom…always involves a synergy of knowing and not knowing, discovery and mystery, action and stillness, words and silence"
Life is full of uncertainties & surprises – how do you dance with that?
How easily do you adapt to changes, new things? Do you get stuck, frozen or do you invent new ways of being, tuning in, trusting, discovering new ways doing things, being creative?
Jaký vztah máte k novým věcem kolem vás? Uvíznete, zamrznete nebo vymýšlíte nové způsoby bytí, naladění, důvěry? Jak nově přistupovat k věcem kolem vás? Jak být kreativní?
Come to connect to your body, your intuition. Experience trusting it, trusting others. Open to everything new to come. Come to create and co–create.
No previous experience with 5Rhythms® required.
Newcomers and experienced dancers welcome


WHAT WILL YOU EXPERIENCE?
Movement practice with an open, honest, vital, exuberant and warm woman. With a woman with a passion for life and an understanding of human imperfections, weaknesses and sorrows. Who has the same desire for beauty, love and peace as you do. Who does not run into any idealized ideas about life and the world around us, yet deeply believes in humanity in every individual and by her example, her enthusiasm, trust and desire for a better world, awakens the champion of love, beauty and peace in each of us.

INFORMATION
OPEN EVENING
Neděle 20.10.2019
17:00 – 20:00
(door opens at 16:30h)
WHERE
taneční škola Ivy Langerové
(Dance School of Iva Langerová)
Štorchova 1555/5, Praha 8, Rohanský ostrov (mapa)
dancing hall number 3 on the first floor
PRICE
350,- CZK
or 600,- CZK for 2 people if you bring someone

Evening is guided in Czech/English.
| REGISTRATION |
Your reservation will be confirmed after filling in registration form and deposit payment.


IRENA TASKOVSKI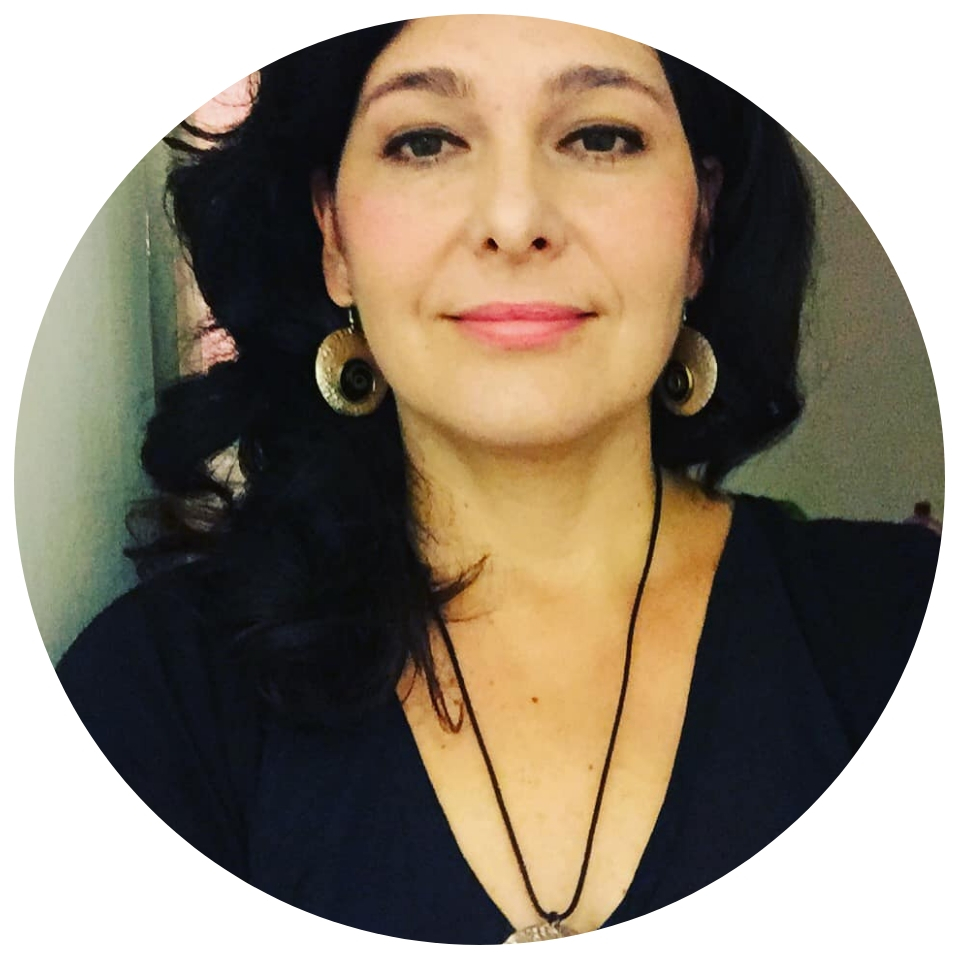 profile at 5Rhytms.com | stránky na FB
Irena is a certified 5Rhythms® & Biodanza teacher, embodied leadership coach, filmmaker and a mother. Born in Bosnia and living between Auroville city of Human Unity (India) and London she calls Planet Earth her home. She lived in the Czech Republic for a period of her life.


---

ABOUT 5RHYTHMS

Created by Gabrielle Roth and practiced by tens of thousands worldwide, 5Rhythms® is a philosophy, perspective, performance art and a dynamic movement practice rooted in the principle that if you put the psyche in motion it will heal itself.
Movement is both the medicine and the metaphor, reaching across all languages, cultures and age groups to transform suffering into art, art into awareness, and awareness into action.
Wherever the 5Rhythms® are practiced, a community is born to dance, to sweat, to change, to support, and to provide a safe space for each of us to shatter the ego's hold and awaken the juicy, unpredictable, fascinating, edge-walking, rock star part of ourselves that yearns to be free.
Creativity. Connection. Community.

---



TEACHER SPOTLIGHT

IRENA TASKOVSKI
At the age of 17 I left Bosnia because of the war. I moved to Prague on my own without any knowledge of Czech. I had to grow up almost overnight. I studied medical school there, but, in fact, I joined the School of Life, experiencing independence, cooperation, intuition, sensitivity and hard work. I learned to develop my creativity, generosity and problem solving skills. My credo to life is that everything is possible, you just have to believe in it and go for it. And my own life story is proof of that.
After graduating I understood that medicine is not exactly the field I would like to help people with. I was looking for a more creative approach. Film attracted me as a powerful tool to spread stories of those who are not seen or heard and in that way to be in service of humanity. I graduated from FAMU Film Academy in Prague and received a master's degree from London NFTS Film School.
I founded and am running a successful company in London for 17 years, spreading documentary films with inspiring human stories and social issues to the world www.taskovskifilms.com. At the same time I teach and coach filmmakers and artists in many countries how to fully develop their own creative potential and realize it in professional life.
I travel all over the world and immerse myself in other cultures, religions, nature, food and customs, discovering the richness of all the external differences and beauty of the same human core in every person on this planet. Observing the same desire for peace, harmony and love.
Thanks to my uprooting from my home country, I have been looking for years for a place to live where people could live, develop and grow together in peace and human unity. Finally, I have anchored in the community in Auroville, India (www.auroville.org), for the last 5 years I have been living between India and London. I'm the mother of a 5 year old boy.
In Auroville, I run evening classes 3 times a week and weekend workshops in India, Bosnia, Germany, and the Czech Republic.


---

CONTACT ON PRODUCER OF THIS WORKSHOP
LAĎKA ROSÍKOVÁ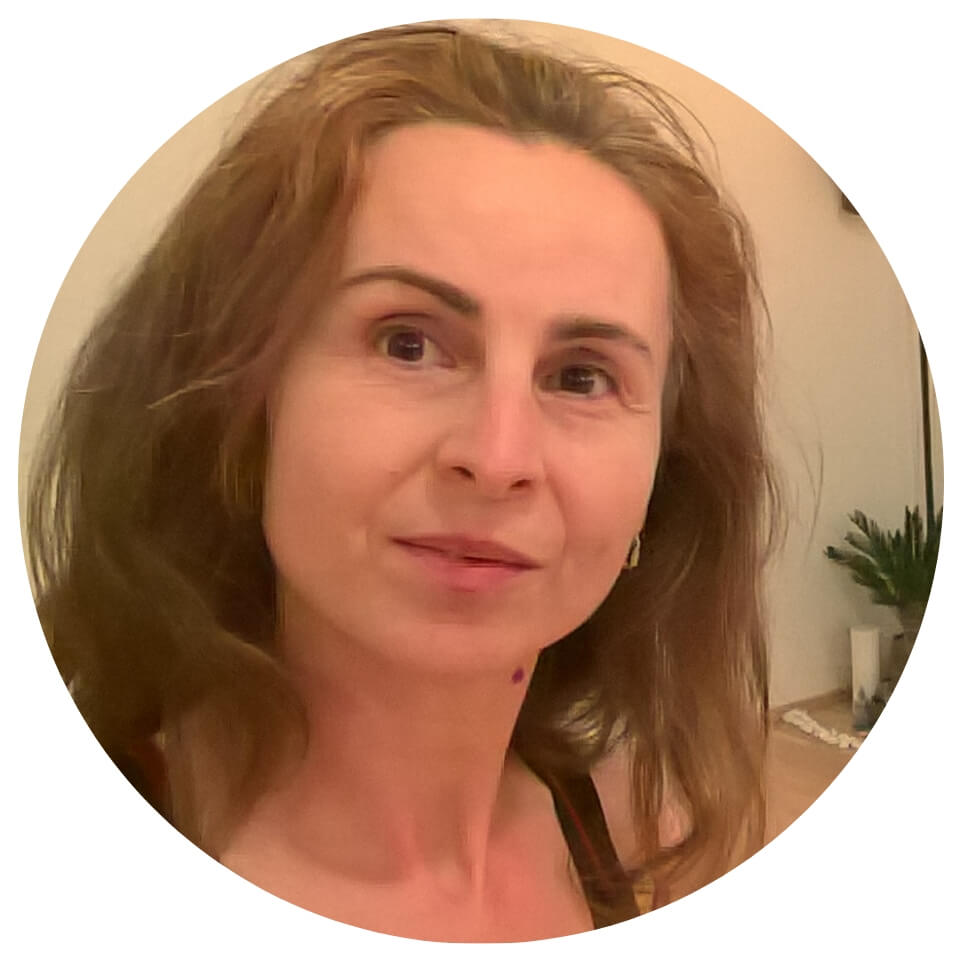 ladka.rosikova@email.cz
profile na 5Rhytms.com
Laďka FB page with information about his Sweats and workshops he produce.