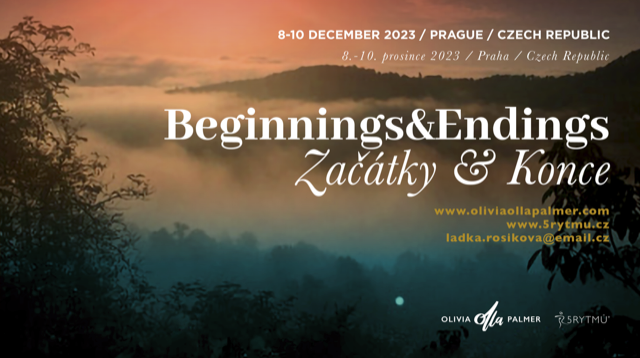 BEGINNINGS & ENDINGS
Olivia Olla Palmer

08.–10.12.2023
PRAGUE, CZECH REPUBLIC

Open evening and weekend 5Rhythms Waves workshop
Dancing the 5Rhythms and the Wave they create together helps us to accept that there is always a beginning, a middle and an end and to be present wherever we are in the Wave and cycles in our lives.
The days, the weeks, the year…seem to spiral so fast!
IS IT THE END OF A BEGINNING OR THE BEGINNING OF AN END?!?
Milestones, markers, thresholds and gateways are all beginnings and all endings.
Sometimes they can be so quiet as to go unnoticed, or they can roar through our lives with a fierceness that leaves us shattered.
With practice, we can not only learn to notice life's beginnings and endings, but we can also learn to celebrate and embrace them.
Flowing teaches that life is continuous.
Neverending. Everbeginning.
Staccato teaches that it has timing.
It stops. It starts.
Chaos teaches about creation and destruction.
Lyrical teaches that life is full of patterns and possibilities
Stillness teaches that beginning and endings unite, until there is no difference. As one. Eternal. Never ending. From death comes life.

ABOUT 5RHYTHMS
The practice is as simple as it is deep. It's formless form provides us a wonderful balance between sufficient structure and enough ample freedom to let our bodies and hearts find their very own dance.
In this dance our truth and our essence reveal themselves. When the head becomes still, the body takes the lead and a vast world of experiences opens up for us.
What we need is curiosity, the willingness to ask questions and the courage to get involved commit.

INFORMATION
Workshop will be led in English with translation into Czech.
OPEN EVENING
Friday 08.12.2023
19:15 – 21:45
WORKSHOP
Saturday 09.12.2023
11:00 – 18:00

Sunday 10.12.2023
10:00 – 17:00
WHERE
Prague, Czech Republic

Polská 1
Tj Sokol Vinohrady
3th floor
(map)

PRICE
Open evening + Workshop

170,- EUR till 10.11.2023

200,- EUR after 10.11.2023
only Workshop
150,- EUR till 10.11.
180,- EUR after 10.11.

only Open evening
17,- EUR till 10.11.
22,- EUR after 10.11.
Your reservation will be confirmed after filling in registration form and deposit payment.

OLIVIA OLLA PALMER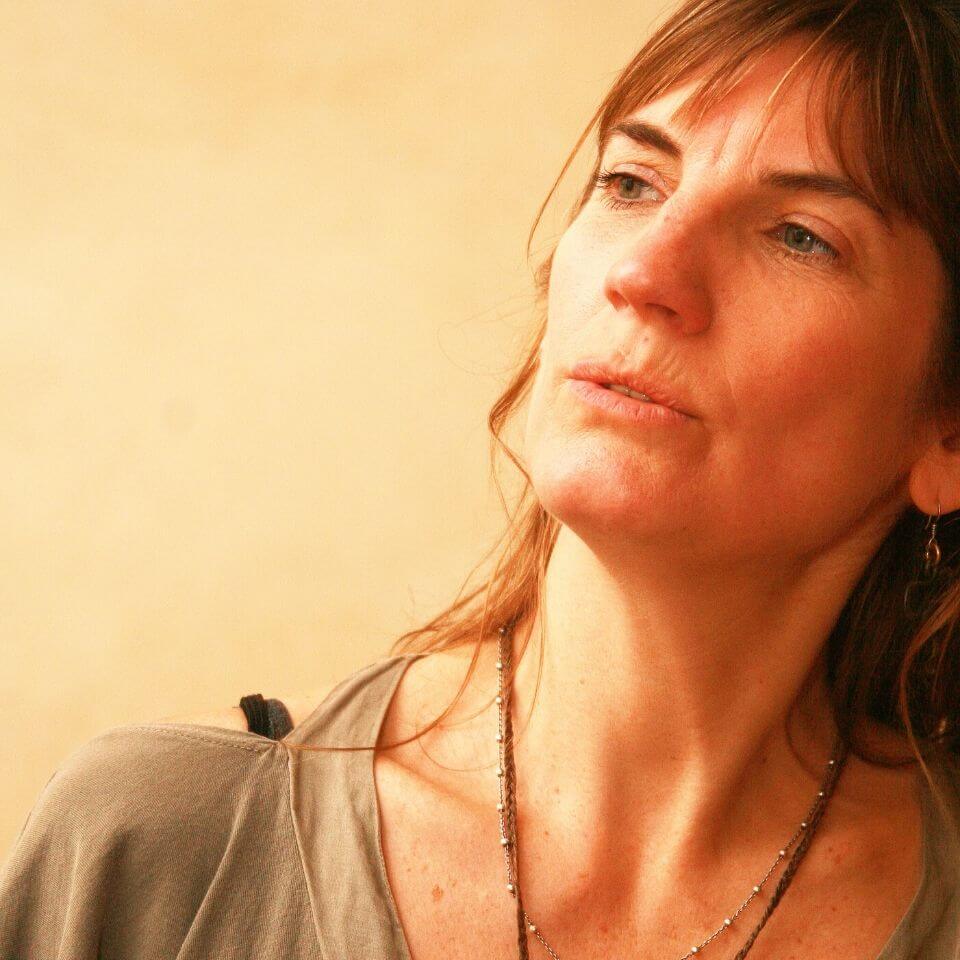 facebook page | web page | 5Rhytms.com
I was born and grew up in London with a love and need to dance from an early age. However I came across many shadows in Classical Ballet and Contemporary Dance that nourished my insecurities of not being "right". At 21 I left the UK for Italy where I still live. Where I became a mother and where I found my home in the 5Rhythms. My restless searching ended as the rhythms led me the way to finding my own dance. This practice has held me ever since through many deep dances teaching me to trust and let go. Always leaving me feeling refreshed and released at the end of dancing a wave, a blessing that I would like to share in my classes. My previous trainings in dance and shamanism come together very naturally and nourish my passion to share the 5Rhythms as I dance this teaching path.

PRODUCER / CONTACT
LAĎKA ROSÍKOVÁ
ladka.rosikova@email.cz
Profile at 5Rhytms.com.
FB group with information about her Sweats and workshops she produce.
This workshop at 5Rhytms.com & Facebook event.